BEIJING ORIATION ELECTRONIC TECHNOLOGY CO.,LTD.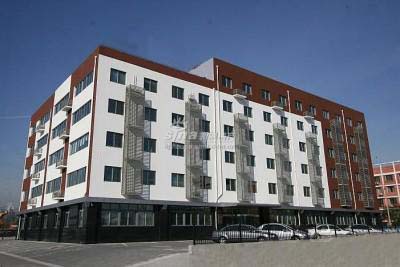 北京欧骏电子技术有限公司致力于为洁净室、高端实验室、电子生产等应用环境提供专用设备和技术服务。特别针对生物医药、微组装、航空航天高端实验室特点,提供如洁净室专用防爆吸尘器、洁净室专用洁具、洁净室专用个人防具、专业耐酸碱柔性手套、化学气味净化设备等原装进口产品。同时提供各类完善的检测报告、试验数据、行业经验,并开展各类技术培训、专业研讨会等,及时引进国际先进理念及技术管理体系。
展望未来,我们将继续坚持技术领先、服务至上的信念,提供更新、更优的产品体系和技术服务,与广大客户实现共同发展!
Beijing Oriation Electronic Technology Co., Ltd. is focus on providing special product and technical services for the clean room, high-end laboratories, precision electronic production and other applications. Especially for biomedical, micro-assembly, aerospace high-end laboratory, we provide original import high-end products such as clean room dedicated explosion-proof vacuum cleaner, cleaning tools for clean room, (clean room dedicated personal protective equipment) professional acid and alkali proof gloves, chemical odor purification filter etc. At the same time we provide all kinds of perfect testing reports, test data, industry experience, and carry out various technical training, professional seminars, timely introduction of international advanced concepts and technical management system.
Looking to the future, we will continue to adhere to the leading technology, service-oriented faith, provide newer, better product system and technical services, and achieve common development with the customers!